Custom Web Design Services for Your Business in Saudi Arabia
Affordable Web Design Services with the Best local Saudi Web Design Company in Jeddah, Riyadh.
Why Custom Web Design ?
The purpose of any business owner is to increase their sales of the products and services they provide. Smart businesses and companies always find perfect ways to make their business profitable. One of the most effective ways to increase your business sales is through a website designing and development. It is a proactive approach to promote your business brand, products and services to both local and international market.
When building a website for your business, it must increase your corporate identity. The more you will build a professional look of your website the more it will convey the message of your company. It will automatically increase the credibility of your business. Therefore, hiring a custom web designing company to build a custom website design along with a unique look is important these days.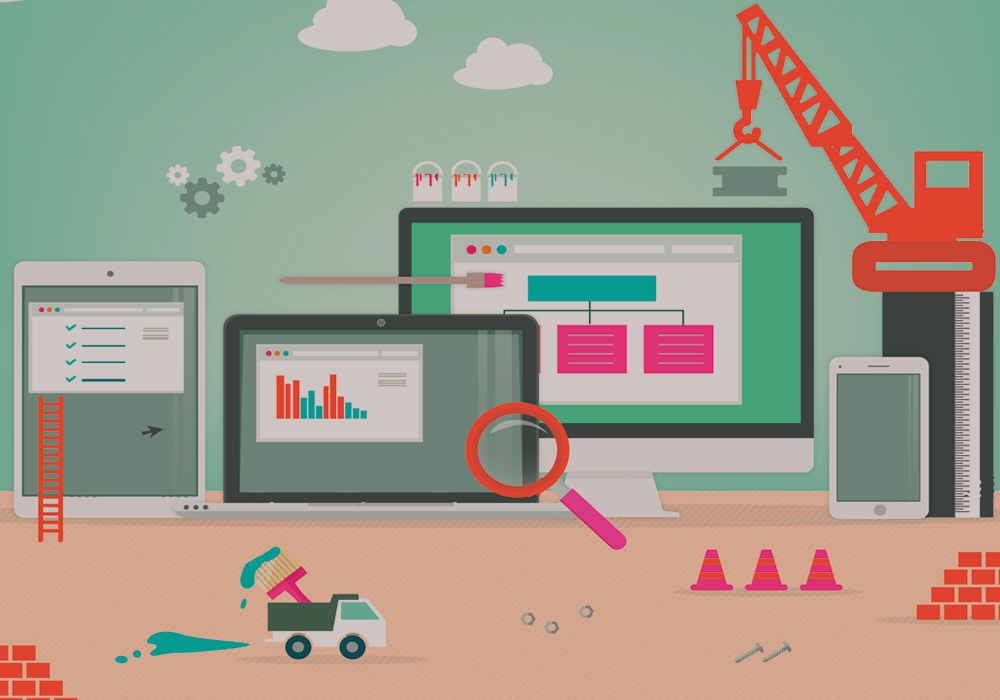 What Is Custom Web Design?
When it comes to custom web design, it is the process of advertising your business model through a website designing and development. It is the process of continuous learning and understanding about your business needs and requirements. It is the process of implementing a solid business marketing strategy. It not only increases user experience but it also focuses on your design implementation.
It is one effective way of enhancing your online business presence. Every feature of your corporate website is built creatively for achieving your organization goals. We believe that our "custom web design services in Saudi Arabia" are the most effective in building a great website with a high return on investment.
WHY TO CHOOSE US FOR CUSTOM WEBSITE DESIGNING?
Our custom web designing service helps you to create your brand integrity and it communicates your message clearly and engages your clients quickly.
Our designers will create customized, eye-catching and user-centric web designs for your sites.
A custom website design created by our designers will perfectly boost your business image, along with the customized logos and unique color combinations that are important for your business website.
Our team of website designers will create wholly functional and SEO friendly designs for your custom website. Thus, it will help boost your website's visibility on the web.
A beautiful custom web design built by our team of designers will also assist appear your internet marketing goals by integrating newsletter signups, email capture and lead generation strategies.
Truly speaking, custom website designs created by our designers are highly dynamic, powerful and flexible. You can create as many new pages for your website as you want. Further existing pages can be edited to help improve your website content. That's what content is the key to your improved website ranking and business success.
A unique design of the customized website will create an immense peace of mind on your customers. Hence, it will increase the worth of your website.
The customized images, graphics and illustrations can be used while building a website because these will make your site competitive among your competitors.
GET AFFORDABLE WEB DESIGN SERVICES IN JEDDAH, RIYADH, SAUDI ARABIA
Afaqi are an entirely professional web design and digital marketing company based in Saudi Arabia. If you are seeking the most reliable and affordable web design services in Saudi Arabia, feel free to click pralines.sa quickly because we will be glad to deliver you the best solution. We are delivering custom web designing solutions to our esteemed clients in Makkah, Madina, Jeddah, Riyadh, Dammam, Jubail and all other major cities in Saudi Arabia. On pralines.sa, you can get custom web design free quote today.
Tags: Custom website designing in Saudi Arabia, custom web designing company in Saudi Arabia, Custom website designing company in Makkah, custom website designing company in Madina, custom website designing in Jeddah, customized website designs, custom web designing in Dammam, custom website designing service in Riyadh, custom web designing services in Saudi Arabia.