Revolution of Mobile Technology 
With recent technological development and revolution of internet marketing, the use of mobile technology has increased very rapidly around the world. The younger generations have been using trendy handsets, tablets, iPods, notebooks and other smart devices for many years.  With these smart devices, thousands of websites and portals are being viewed daily by millions of people around the world.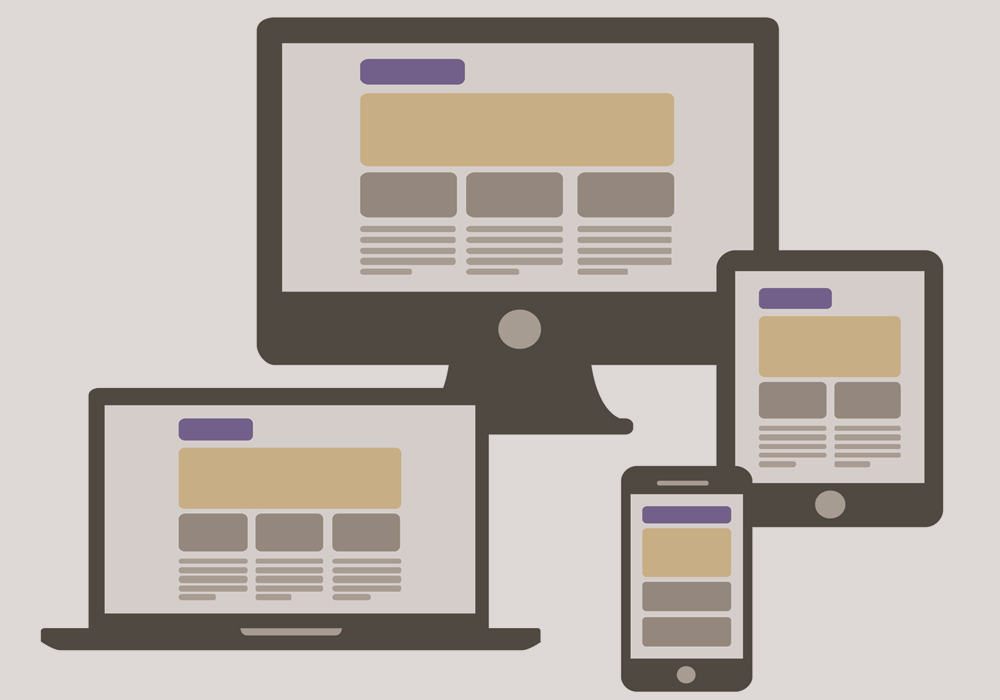 Responsive Website Design
Modern businesses are focusing on their responsive website development nowadays. With responsive design your site can be viewed easily by thousands of online visitors simultaneously. Simply a responsive design increases the worth of your website. It has many unique elements such as navigation, columns, calls to action, branding and padding and white space.
Why To Go For Responsive Website Designing ?
We are proud to deliver you the best responsive website design solutions in Saudi Arabia. We are offering our responsive website design services in Makkah, Madina, Jeddah, Riyadh, Dammam, Jubail and all other major cities of Saudi Arabia. What do we offer?
First of all, we will evaluate your website with the help, guidelines and instructions of our professional team of web designers and developers.
We will strive to make your website wholly functional, creative and dynamic by implementing the effective responsive website design strategies.
Our RWD service will enhance the mobile compatibility of your site.
Your site will not take enough time in terms of loading.
With responsive design your site can be easily viewed by millions of people on smart devices like from mobile phones to tablets and iPods to notebook.
Finally our RWD service will ensure you the fastest web browsing through various smart mobile devices anywhere around the world. Thus, it increases your web browsing experience.
BENEFITS FROM OUR RESPONSIVE WEBSITE DESIGN SERVICE
First of all, it gives you an easy access of the web on a large number of smart devices. Thus, a responsive website design enhances your business visibility.
Second a responsive website improves your search engine ranking. Your site will stand among your competitors. As a result, it will increase the credibility of your site on a regular basis.
If you are successfully able to create a wholly functional, user-friendly and responsive website, you will be sure that you will get bounced traffic for your site.
Not only this, a responsive website will also increase your business sales and conversion rates.
It will give you a better user experience.
A responsive website will increase the flexibility of your business.
It will save your time and money in designing a responsive website.
You will not have to even think about your site redesigning and maintenance again and again.
Therefore if you are satisfied due to our RWD service, please feel free to contact us at pralines.sa. Our customer support representative will give the instant replies of your queries. We are proud to offer the most affordable responsive website design solutions in Saudi Arabia.